What's your wedding style?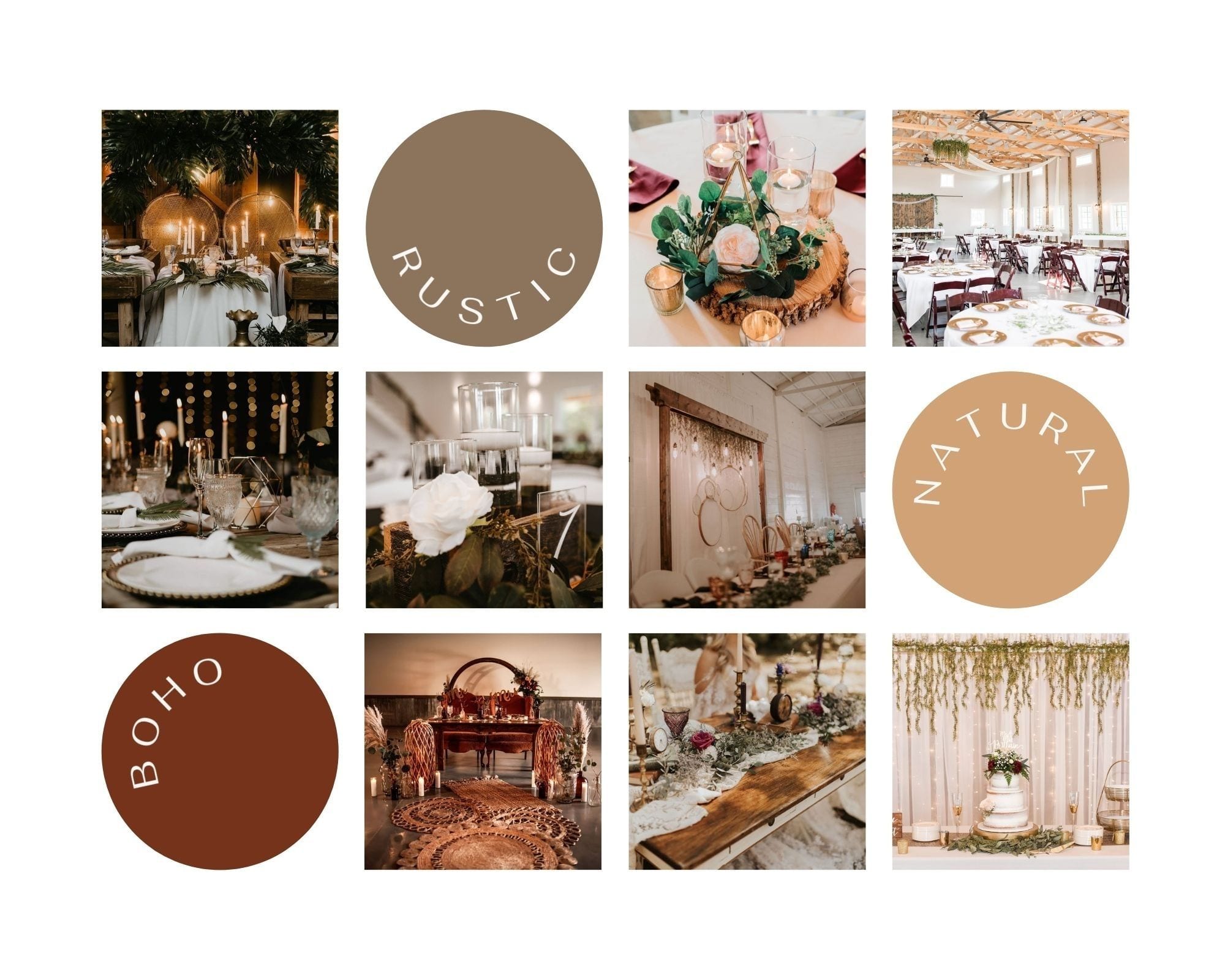 Not sure what your wedding style is? Here are just a few ideas to get you started!  Don't forget to make it about the two of you by adding special meaningful touches.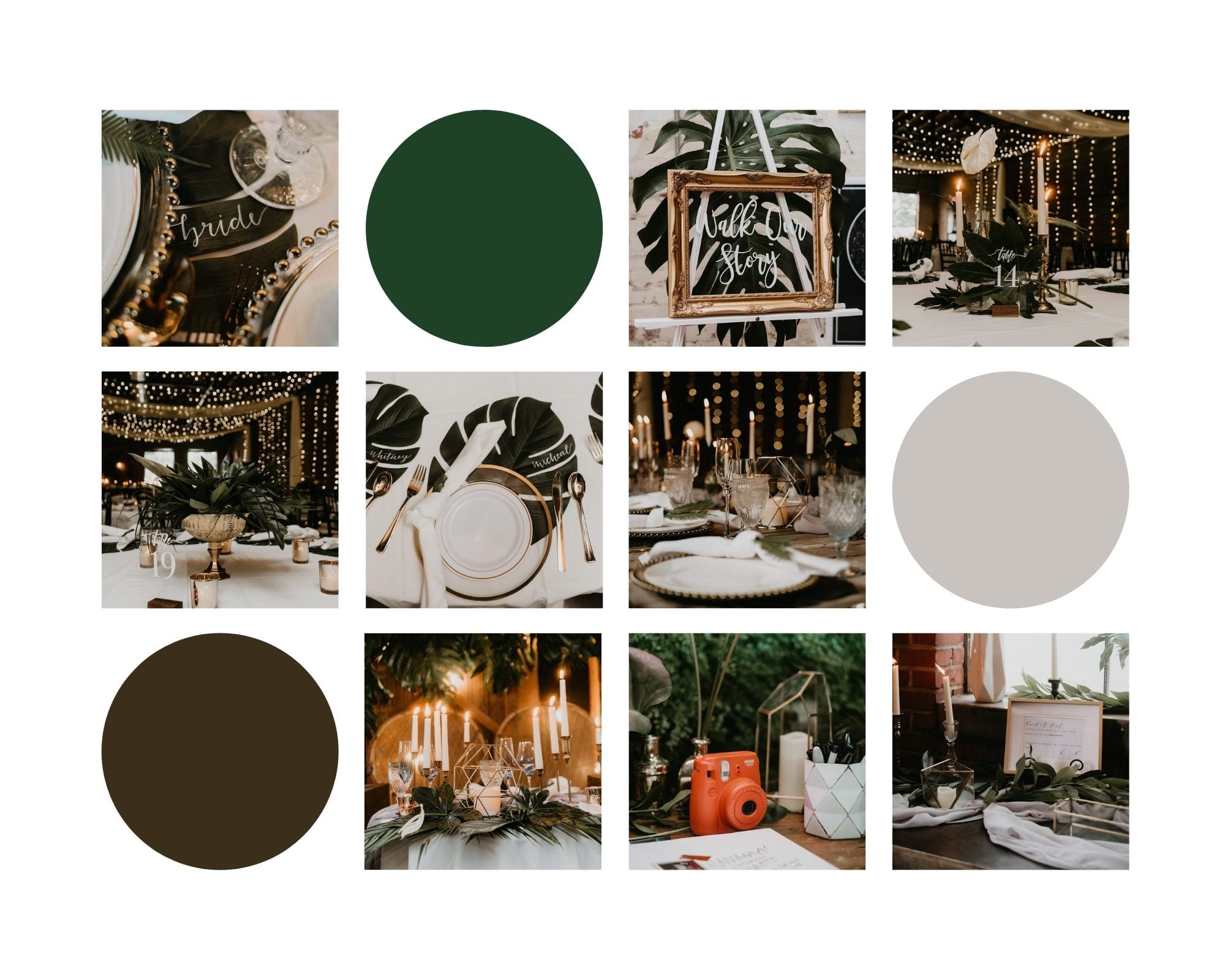 Tropical Palm
If you're WILD about greenery, palms are sure to transfer your event into your very own paradise. Adding pops of gold, like our terrariums, candlesticks, and votive holders are sure to pull it all together to create a cohesive look for your special day.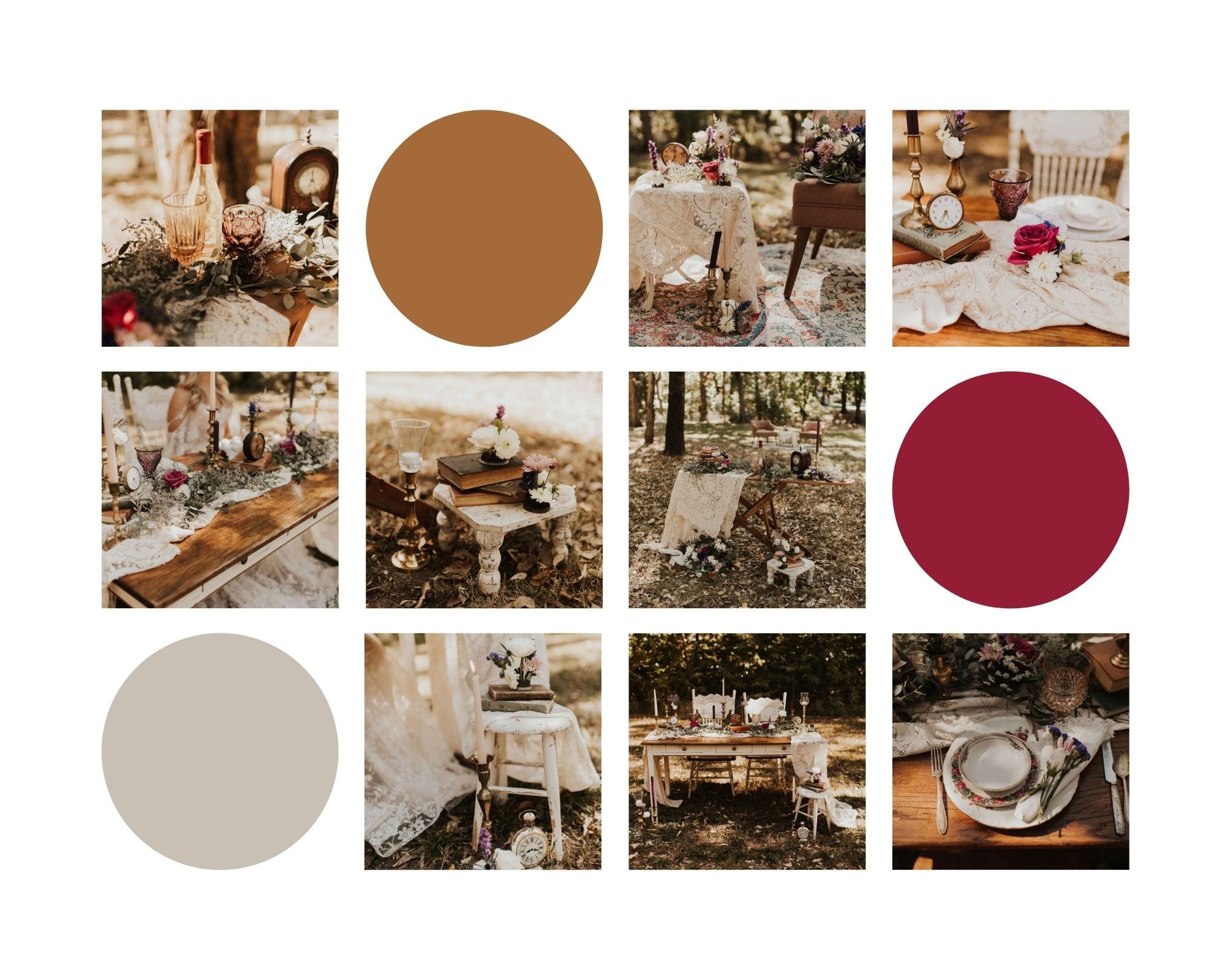 Timeless Elegance
If you fancy true vintage, this style may be ideal for you! On display, you see our Gaines Farm Table with a timeless tablescape, including our lace runner, lovely vintage china, and goblets making any event magazine-worthy.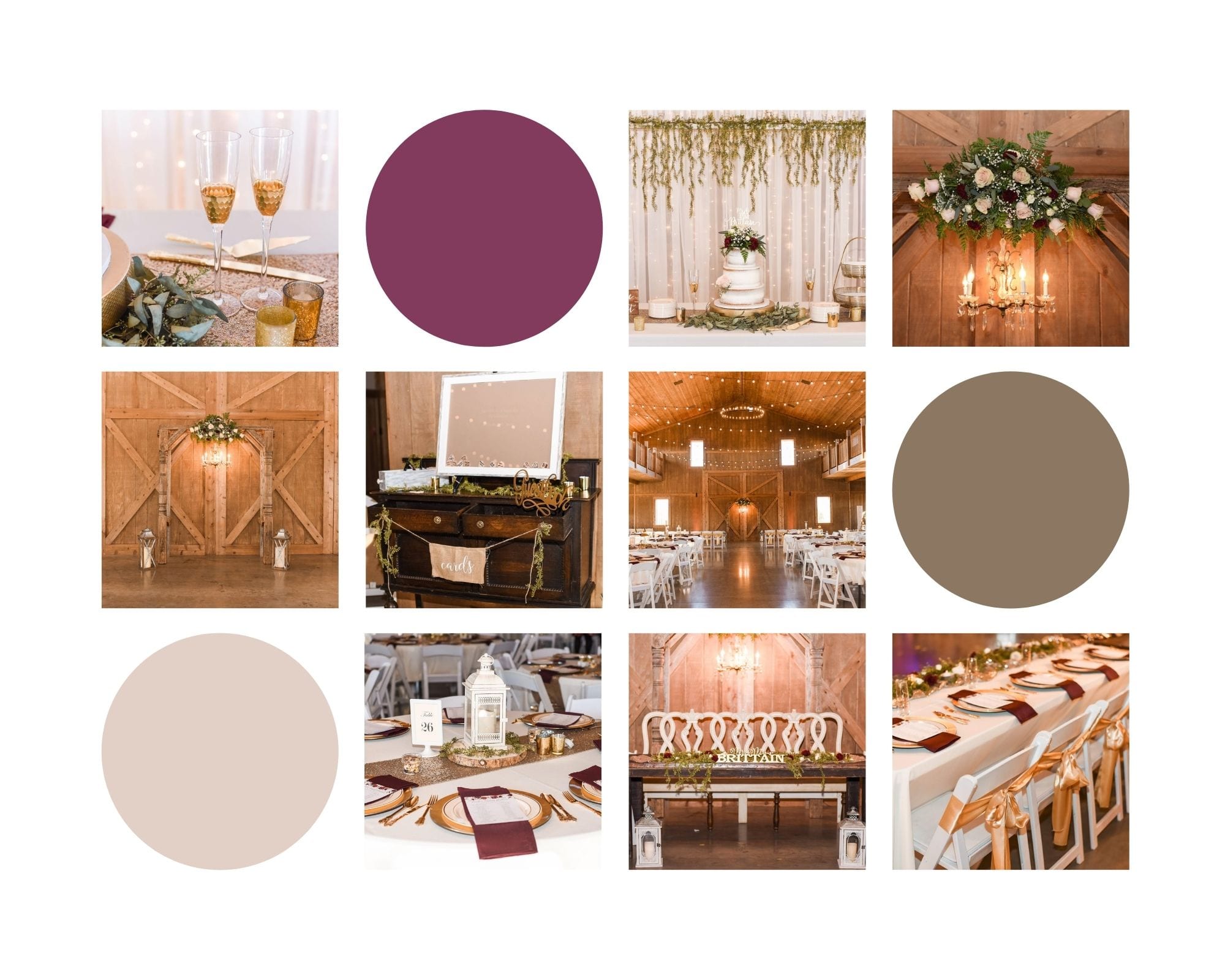 Rustic Revival
If you prefer keeping it true to your roots with a rustic vibe, we have the perfect pieces for you! Our Rustic Arbor serves as a beautiful backdrop for your altar or head table and looks great when it's placed behind our farm tables. Our natural wood rounds make for perfect centerpieces when paired with any number of our greenery. Add in some votive holders and a table number, and you have a tablescape that is sure to please.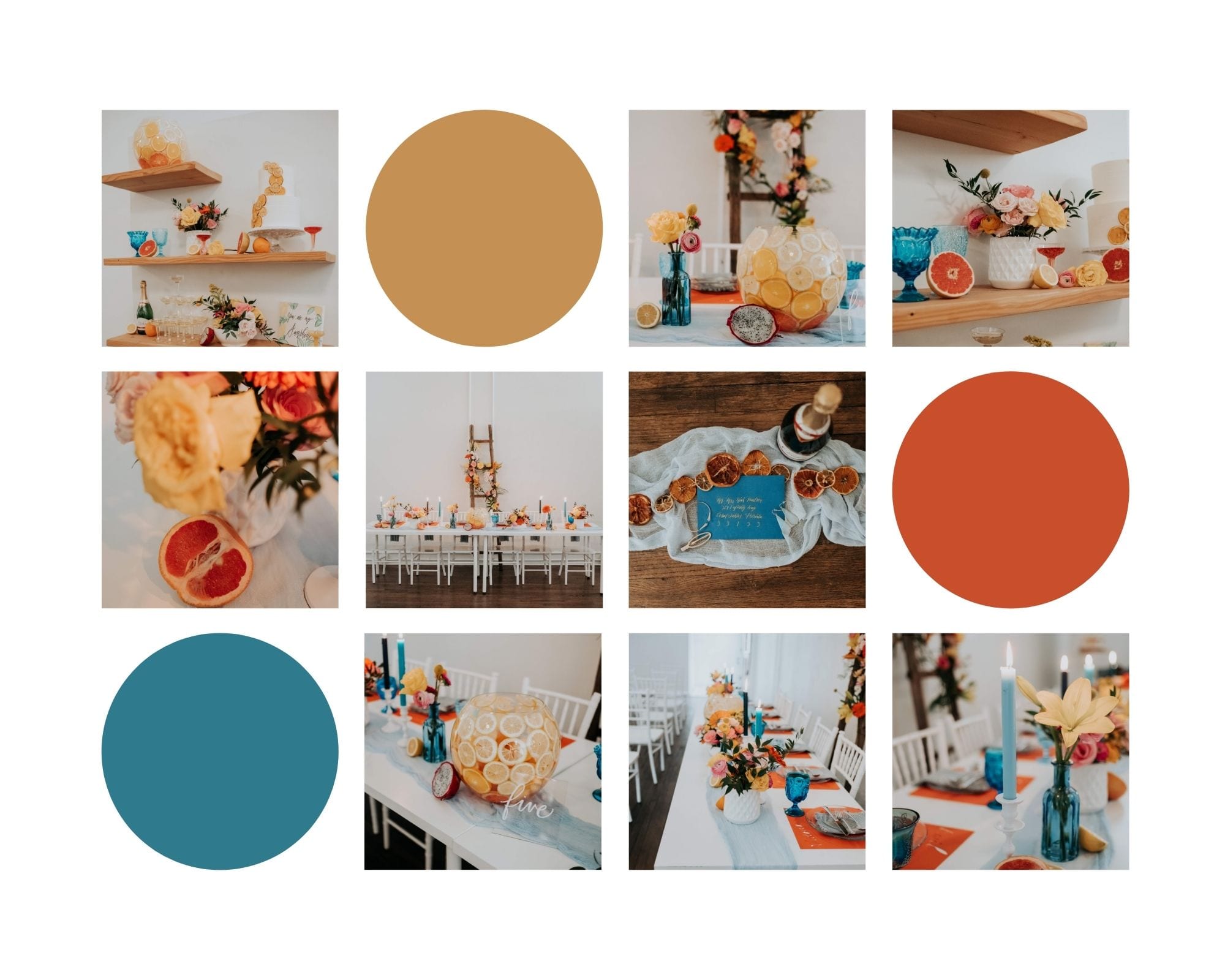 Color Craze
If you enjoy vibrant colors and bright spaces, look no further than our colored goblets, bottles, candles & bright florals to complete your look. With a color scheme like this, it's sure to be a party! This color palette is suitable for more than just weddings.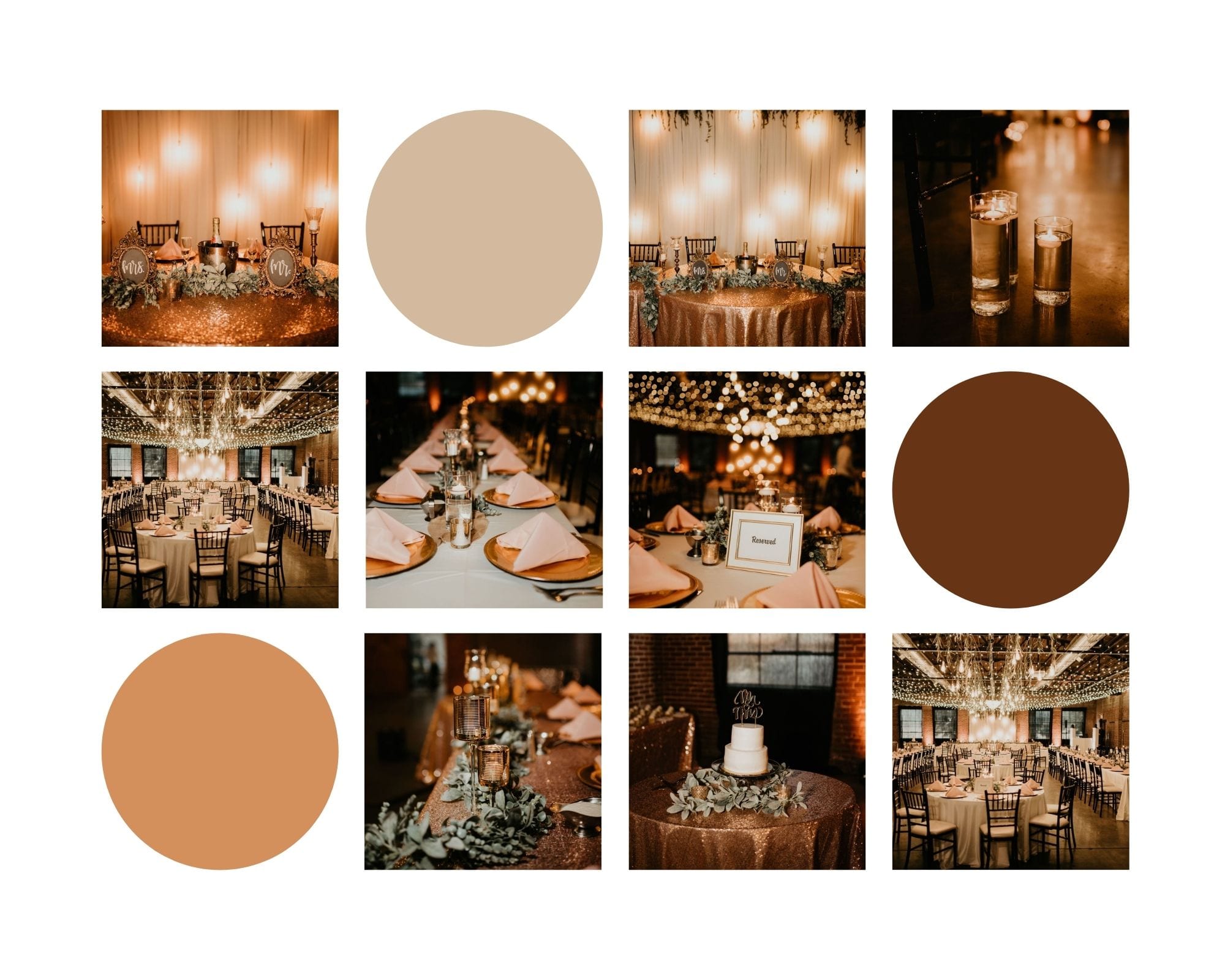 Glitz and Gold
For those who want to feel like the star of the show, we have the pieces to create your showstopping event! Everything glitz and gold can be found in our inventory, from small details like our gold mercury votive holders to our lighted backdrops.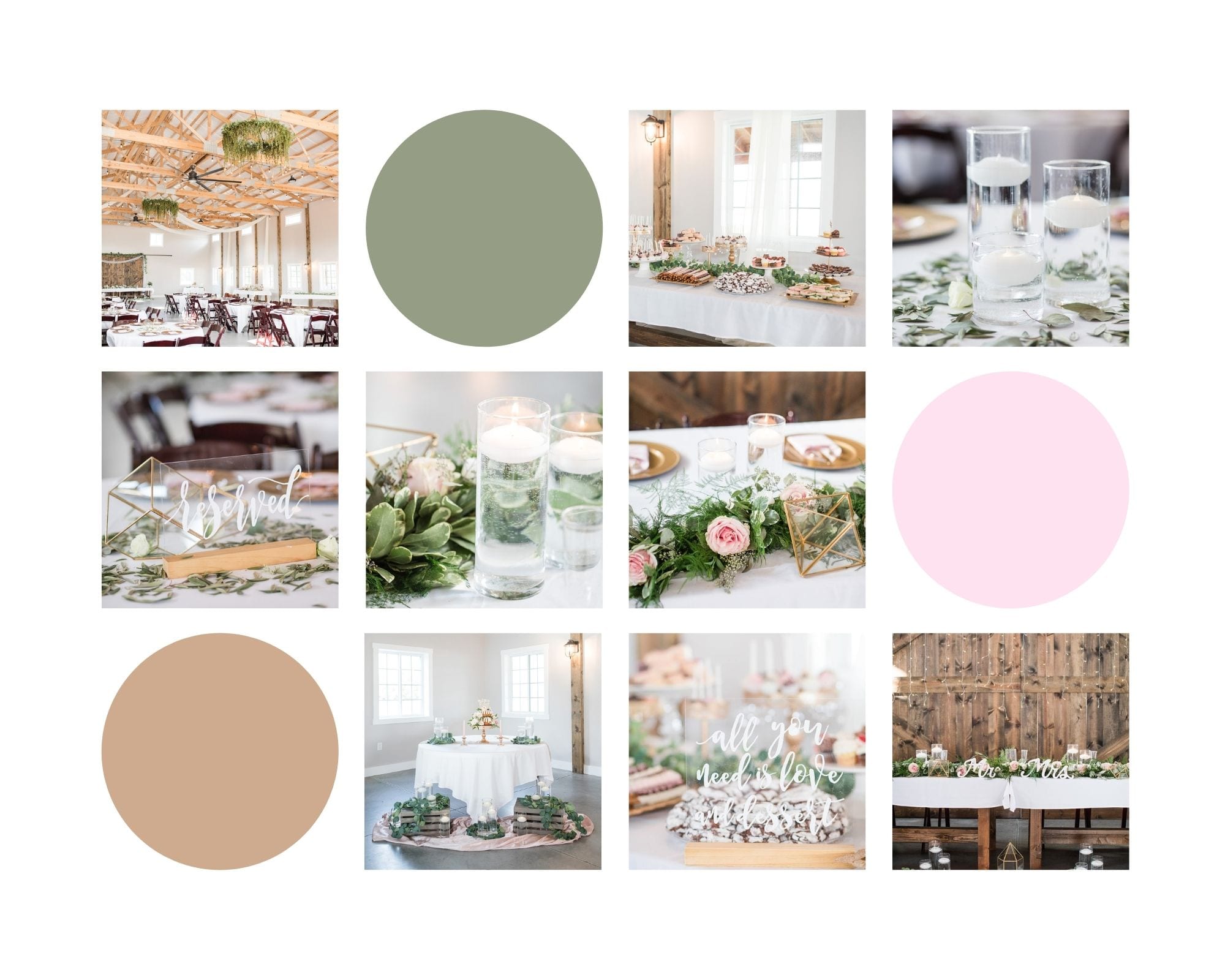 Light and Airy
If a light and airy feel is what you envision, we offer many pieces that complement this theme. This style is ideal for venues with lots of natural lighting and pairs well with our lighter silk greenery, glass cylinders, gold chargers, and terrariums.